A quick-thinking Delaware woman — who'd been stalked from a Halloween store to a gas station by a man who then blocked in her car with his truck — snapped a photo of her tormentor as he approached her window with a hammer Sunday, giving cops a clear view of the suspect they're hunting.
The frightening encounter began just after 4:30 p.m. when the 31-year-old woman was shopping at a Halloween store in Wilmington. The woman told police she noticed a man she did not know who she believed was following her and she "felt uncomfortable with the suspect's actions," Delaware State Police said in a news release.
After leaving the store and driving to a Wawa convenience store and gas station, the woman spotted the man following her in his vehicle. After pulling into a parking spot, police said the man used his truck to block her. Then he got out and banged on her window, demanding she talk to him.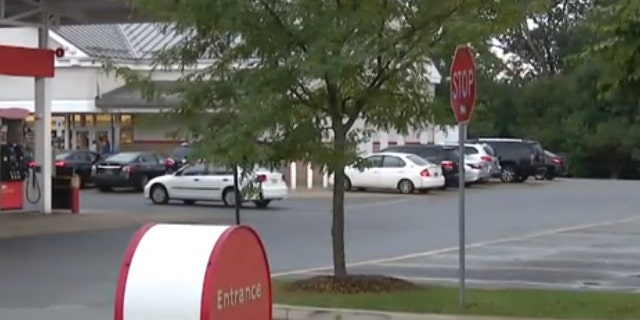 "When she refused, the suspect returned to his vehicle and retrieved a hammer, which he proceeded to wave at the victim, again demanding she exit her vehicle," police in the statement.
The 31-year-old stayed in her vehicle until the stranger eventually drove away in a Ford Explorer which may have been brown or gray. But before the stranger departed, the woman snapped a photo of the man waving the hammer.
FLORIDA BARBER ARRESTED IN SEX STING CLAIMS HE JUST WANTED 'TO SEE STING IN ACTION': COPS
The incident left the convenience store's shoppers shaken.
"That's scary. Like, he could have killed her," Jessica Marie told FOX29. "I just hope they find that guy and that woman can have peace of mind that he is locked up."
The man was described as between 30 to 35 years old, between 5-feet-5-inches and 5-feet-9-inches. Delaware State Police ask anyone with information regarding the identity or whereabouts of the man to contact them at 302-633-5000.