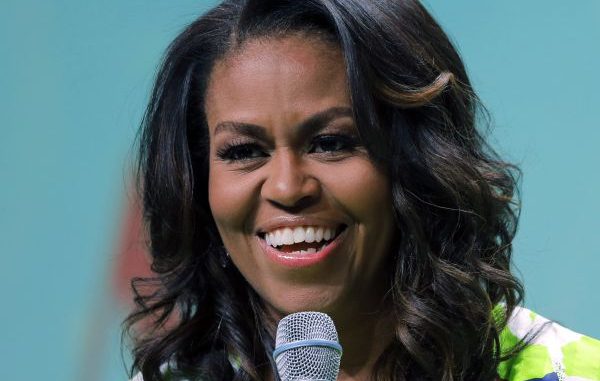 Will Donald Trump Win the 2020 Election?
Former First Lady Michelle Obama officiated a wedding in Chicago on Saturday night, USA Today reported Sunday.
The bride and groom were Stephanie Rivkin and Joel Sircus.
The New York Times reported that the bride is the daughter of Chicago deputy mayor Robert Rivkin and that her mother is the president of the Pritzker Traubert Foundation, a charity founded by Penny Pritzker, who was commerce secretary during the Obama administration.
TMZ first reported the story, complete with a video of Obama reciting the vows as the bride repeats after her during the couple's wedding at Chicago's Theater on the Lake.
As midterm elections approach, Obama is busy headlining voter registration rallies and also announced earlier this month that she will be going on a book tour this fall for her memoir "Becoming."
The tour will cover 10 cities and kick off in Chicago on November 13, the day of the books release.

© 2018 Newsmax. All rights reserved.
Facebook has greatly reduced the distribution of our stories in our readers' newsfeeds and is instead promoting mainstream media sources. When you share to your friends, however, you greatly help distribute our content. Please take a moment and consider sharing this article with your friends and family. Thank you.