Two days after her parents' mysterious deaths, Wisconsin teen Jayme Closs remained "endangered" — but her whereabouts continued to prove elusive for the investigators combing the country for the 13-year-old.
Barron County Sheriff Chris Fitzgerald said in a Tuesday news conference that Jayme is believed to be in danger and emphasized she is not a suspect in the death of her parents, James and Denise Closs. He also dismissed the idea Jayme had run away from her home in Barron, located about 80 miles northeast of Minneapolis.
"I'm telling you: Jayme is missing and endangered," Fitzgerald said at a news conference where police released several additional photos of the girl.
The sheriff, speaking later Wednesday afternoon, said autopsies of the parents' bodies confirmed they died of gunshot wounds and were murdered. Investigators believe Jayme was home during their murders and "remains in danger."
The teen has been considered missing since Barron County police responded to a 911 call just before 1 a.m. Monday. The sheriff's office previously said Jayme arrived to find her parents dead inside their home.
A possible sighting of Jayme at a gas station in south Florida emerged early Tuesday — but Fitzgerald later called the tip "not credible" and urged the public to come forward with any new information, particularly in regard to suspicious activity that would lead to finding Jayme.
"Often, someone in the community will have knowledge of a crime and may not realize it," he said. "Individuals who commit acts of violence may display changes in their behavior and individuals around that person may observe those changes."
MISSING WISCONSIN GIRL, 13, POSSIBLY SPOTTED IN FLORIDA AFTER PARENTS FOUND DEAD IN HOME, POLICE SAY
Authorities are attempting to piece together the hours leading up to the grisly discovery, with over 400 tips received as of Wednesday afternoon. Authorities said the 911 call came from a cell phone inside the home, but the caller didn't communicate with the dispatcher.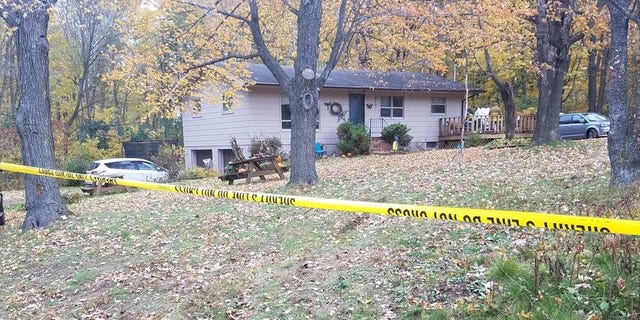 Jayme's grandfather, Robert Naiberg, told The Associated Press on Tuesday that nothing seemed amiss at a Sunday gathering, which was to celebrate the birthday of a grandson who is cousins with Jayme.
"She was quiet as always. She was a quiet girl," he said.
Naiberg, 72, said his daughter, Denise, and Jayme attended the party, and that his son-in-law, James, was working and couldn't make it. He described his daughter as a "thoughtful person" who brought "a little gift for everybody" at the party.
Tom and Joan Smrekar, who live about 300 feet from the Closses, told the Leader-Telegram that they awoke Monday to the sound of two gunshots around 12:30 a.m. They added FBI agents have dropped by to ask them several questions about their neighbors.
"Those two shots were so loud," Tom Smrekar told the publication on Tuesday.
Joan Smrekar said she initially didn't think anything of the gunshots.
"We hear people hunting," she said. "I told Tom, 'Maybe there was a bear in a yard, and they were trying to scare away an animal.'"
The couple now believes their neighbors were killed in a possible targeted attack.
"This is someone killing someone else, and it is right next door," she said.
Anyone with information is urged to call Barron County Sheriff's Department's tip line at 855-744-3879.
Fox News' Nicole Darrah and The Associated Press contributed to this report.