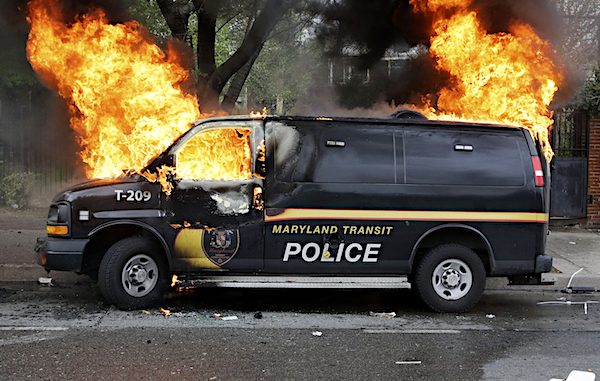 Will Donald Trump Win the 2020 Election?
Police killings are the sixth-leading cause of death among men aged 25-29, according to a study published by the Proceedings of the National Academy of the Sciences.
Accidental death, which includes drug overdoses and car accidents, was the biggest cause at 76.6 deaths per 100,000, followed by suicide (26.7), other homicides (22.0), heart disease (7.0), and cancer (6.3).
In addition, black men are 2.5 times more likely than white males to be killed by police, while black women are 1.4 times more likely than white females to be killed by police.
Frank Edwards, the study's lead researcher and an assistant professor at the School of Criminal Justice told NBC News the research team relied on data from Fatal Encounters, a journalist-led project that uses news reports, public records requests and crowdsourced information to document cases in which police killed someone.
This data is relied upon, because "Police departments have very little incentive to record the number of deaths, nor are they mandated to do so," Edwards said, adding the federal government has "never collected adequate data" relating to racial, gender-based, and age disparities among victims of police violence.
"There's clear evidence that shows the harmful and distinct ways police violence expands inequality," Edwards said. "Policing plays a key role in maintaining structural inequalities between people of color and white people in the United States."

© 2019 Newsmax. All rights reserved.
Facebook has greatly reduced the distribution of our stories in our readers' newsfeeds and is instead promoting mainstream media sources. When you share to your friends, however, you greatly help distribute our content. Please take a moment and consider sharing this article with your friends and family. Thank you.