A Florida woman angry with her mother entered her bedroom and placed a bag over her head before watching her boyfriend and his brother light her body on fire, police said.
Police said they received a call after noon on Wednesday to check on a woman living in a South Miami-Dade home. When they arrived, they could not get in and the woman's daughter, Sasha Gonzalez, arrived and let them in.
At the house, police found burnt clothing in the front yard and bones in a trash bin in the front of the home, the Miami Herald reported. They said the air in the house smelled like chlorine.
Gonzalez initially told police that she paid someone $50 to kill her mother, but in subsequent interviews with her and her boyfriend, police determined the 29-year-old and her boyfriend, 30-year-old Yancel Castillo, were behind the gruesome crime, police said.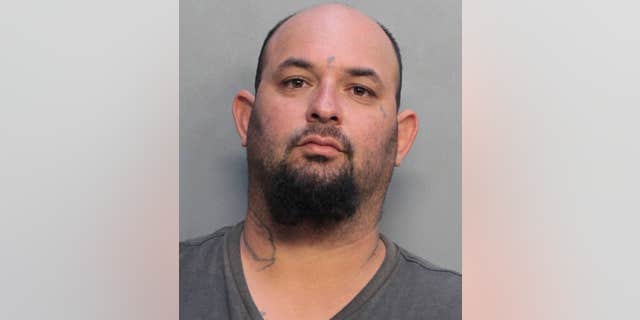 According to the newspaper, the couple told police that Gonzalez's mother was angry at them because Castillo's brother, Santy, stayed at the home against her wishes.
Police said that on Sunday, Gonzalez and her boyfriend's brother removed the doorknob to her mother's bedroom and entered. Gonzalez allegedly lifted her mother's head and Santy Castillo placed a bag over it in order to suffocate her, the Herald reported.
The next day, the two brothers carried Gonzalez's mother's remains out of the house, placed branches over her and set her on fire, police said.
Gonzalez told police the two men then dragged a large Miami-Dade garbage bin around to the back to the house to try and hide the evidence.
Police have not identified Gonzalez's mother, saying the remains "haven't (been) positively identified," the newspaper reported.
Gonzalez was arrested and charged with first-degree murder and tampering with physical evidence. Yancel Castillo was arrested and charged with accessory after the fact, tampering with physical evidence and abusing dead human body.
The Miami Herald reported Gonzalez was denied bond, while Yancel Castillo's bond was set at $25,000. As of Wednesday, Santy Castillo was still being questioned by police and had not been officially charged.